This series of posters was created for Texas A&M's Open Access Labs (OALs). A selection of posters are displayed each semester in every computer lab on campus to communicate security awareness to students. This specific collection received a  SIGUCCS (Special Interest Group on University and College Computing Services) 2017 award for
"Best of Student-Created Materials"
. Content was drafted by the Communications team, and I designed illustrations to communicate their messages.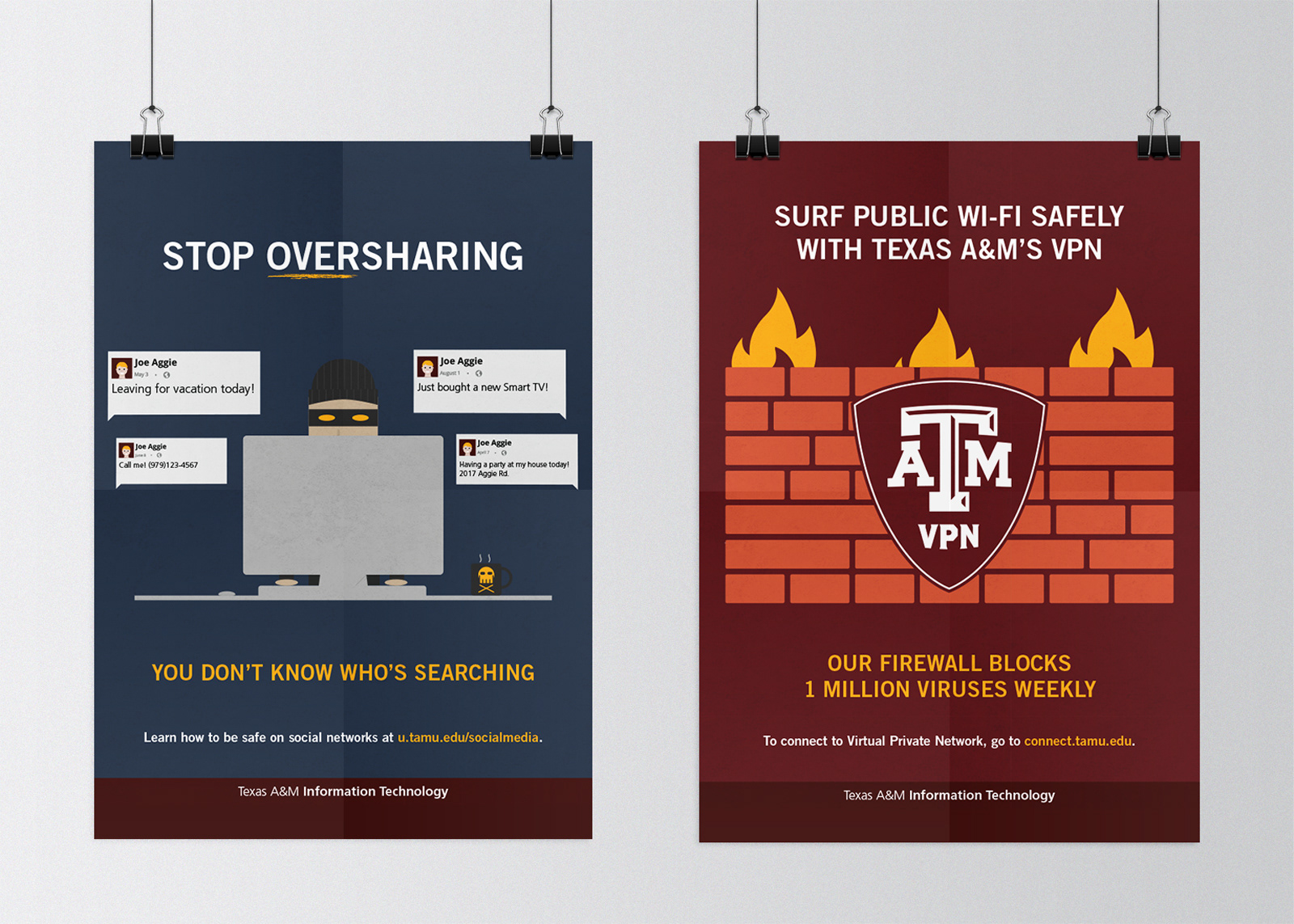 Selection of graphics created for IT's social media pages. For social media, graphics are usually more outside standard IT branding, and utilize more color and illustrations in order to engage more with their student audience.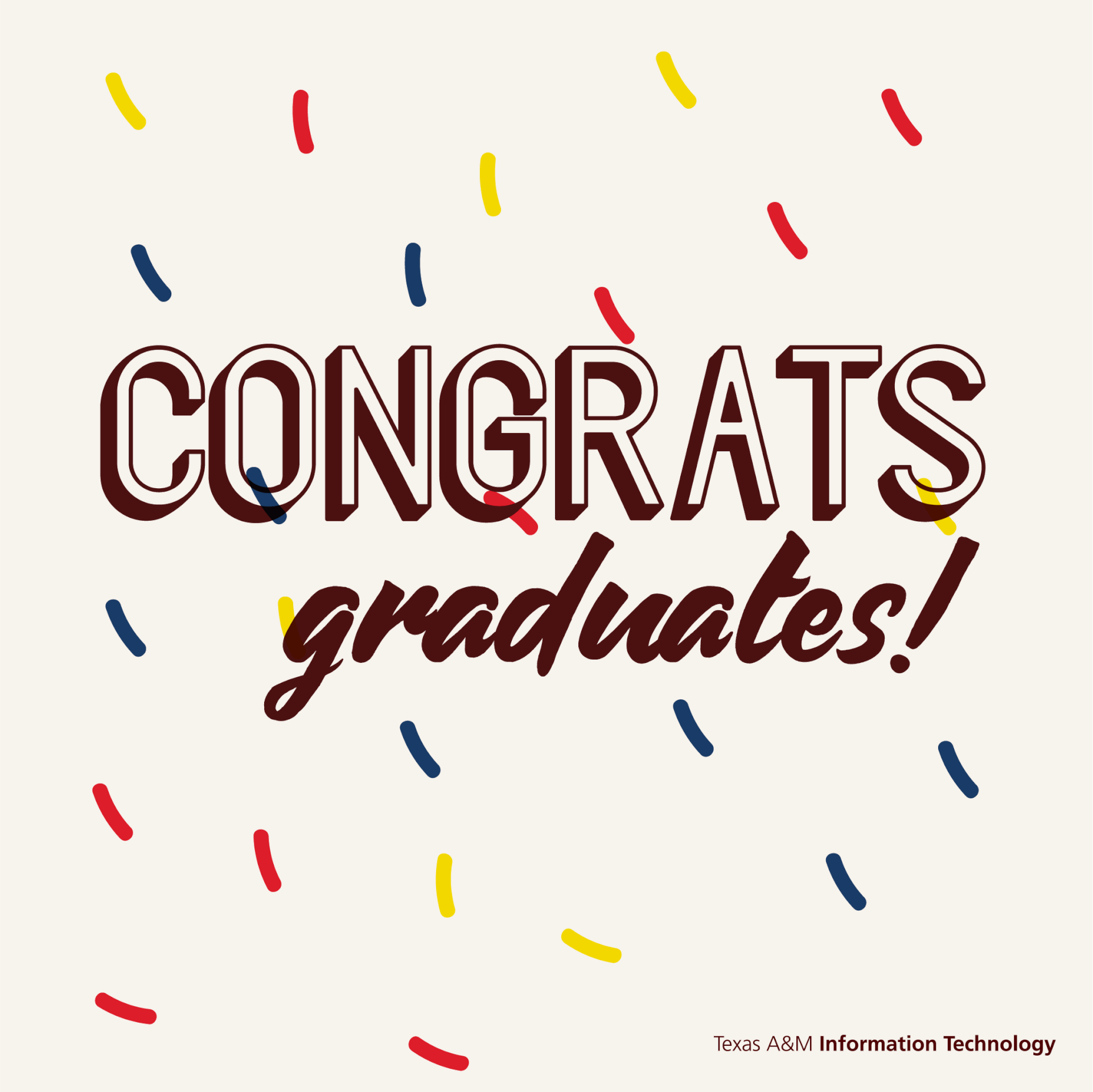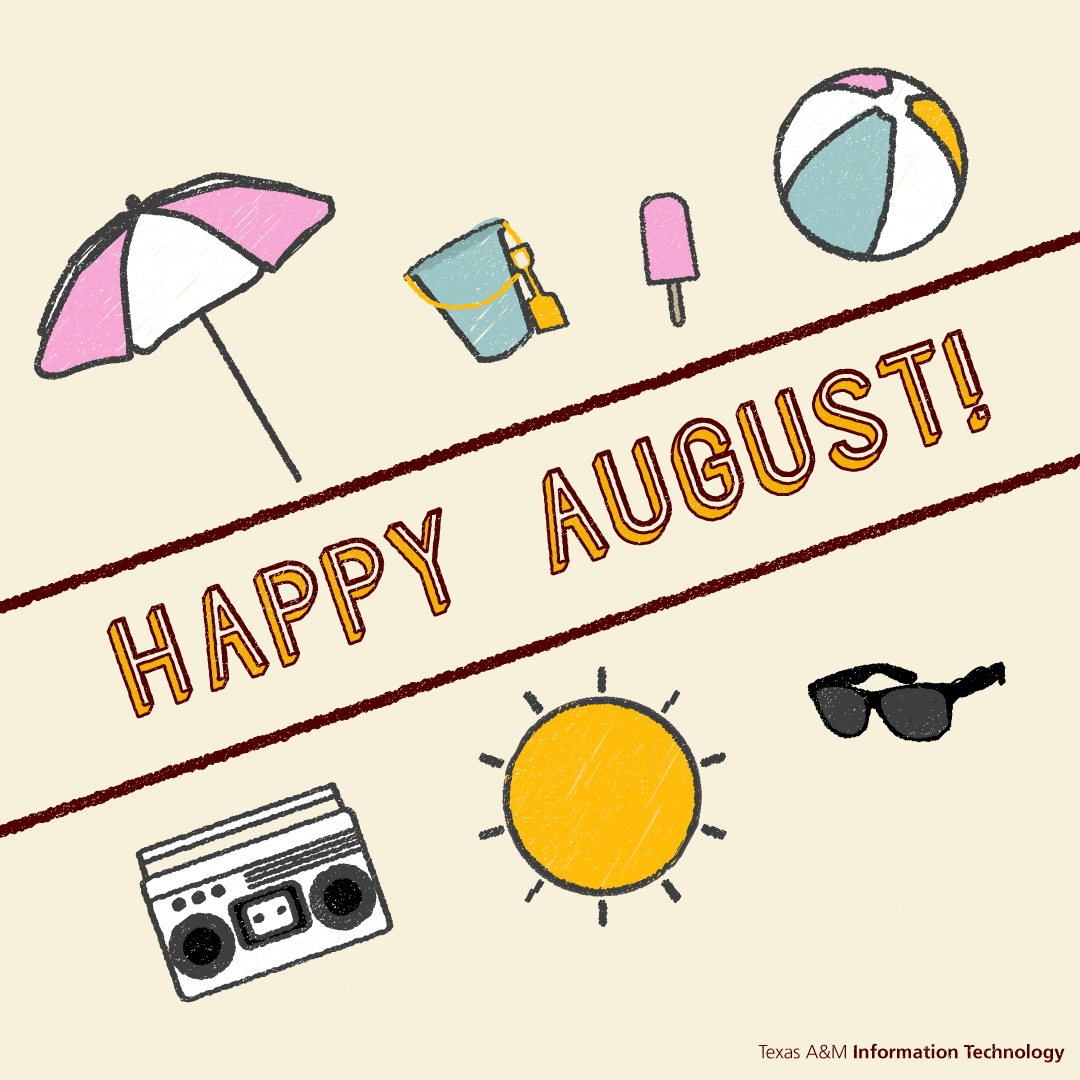 Selection of signage displayed on digital monitors across campus to promote IT services to students & staff. Layout was designed myself, following A&M brand-guide practices, and utilizing free-use photography.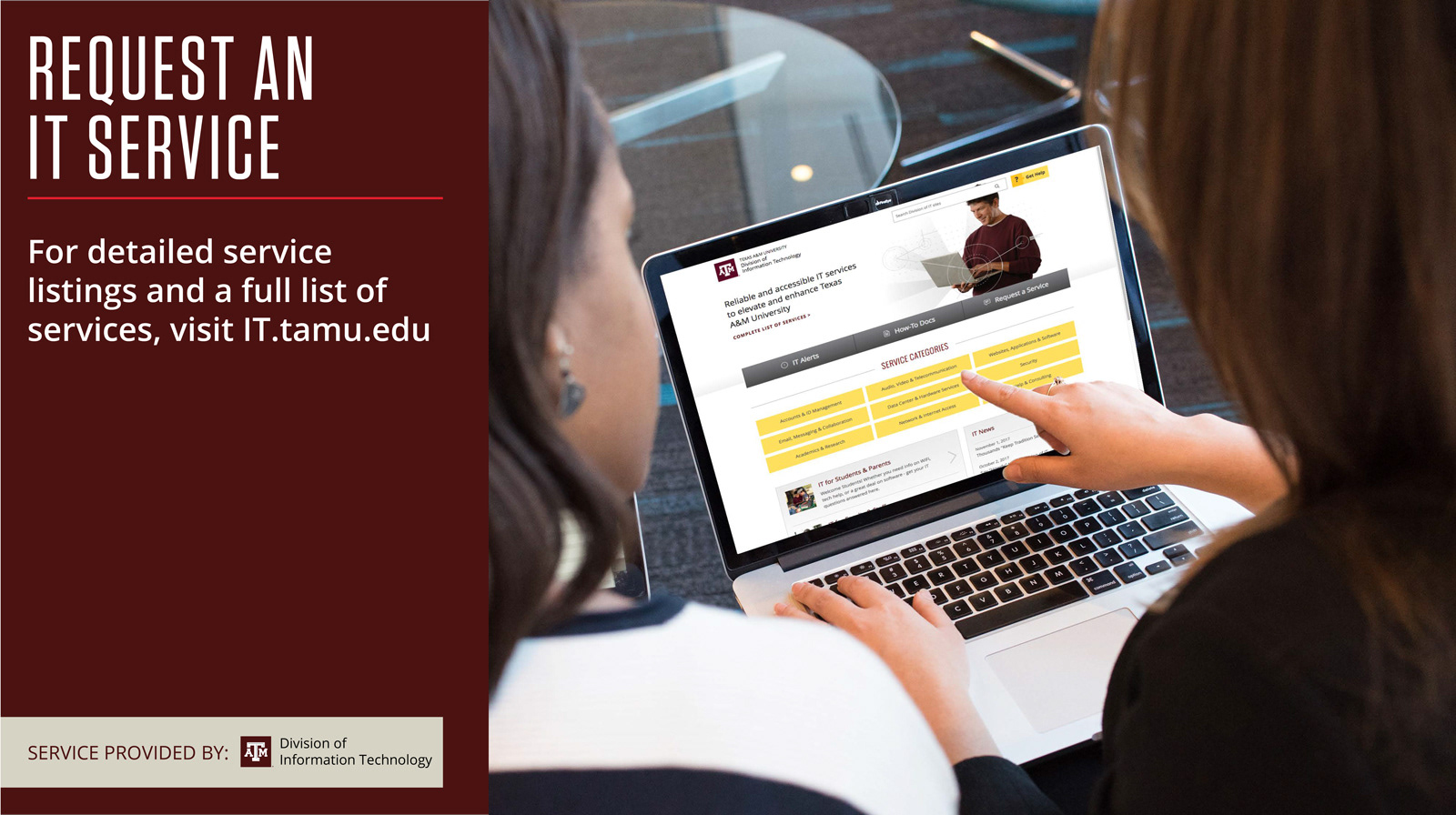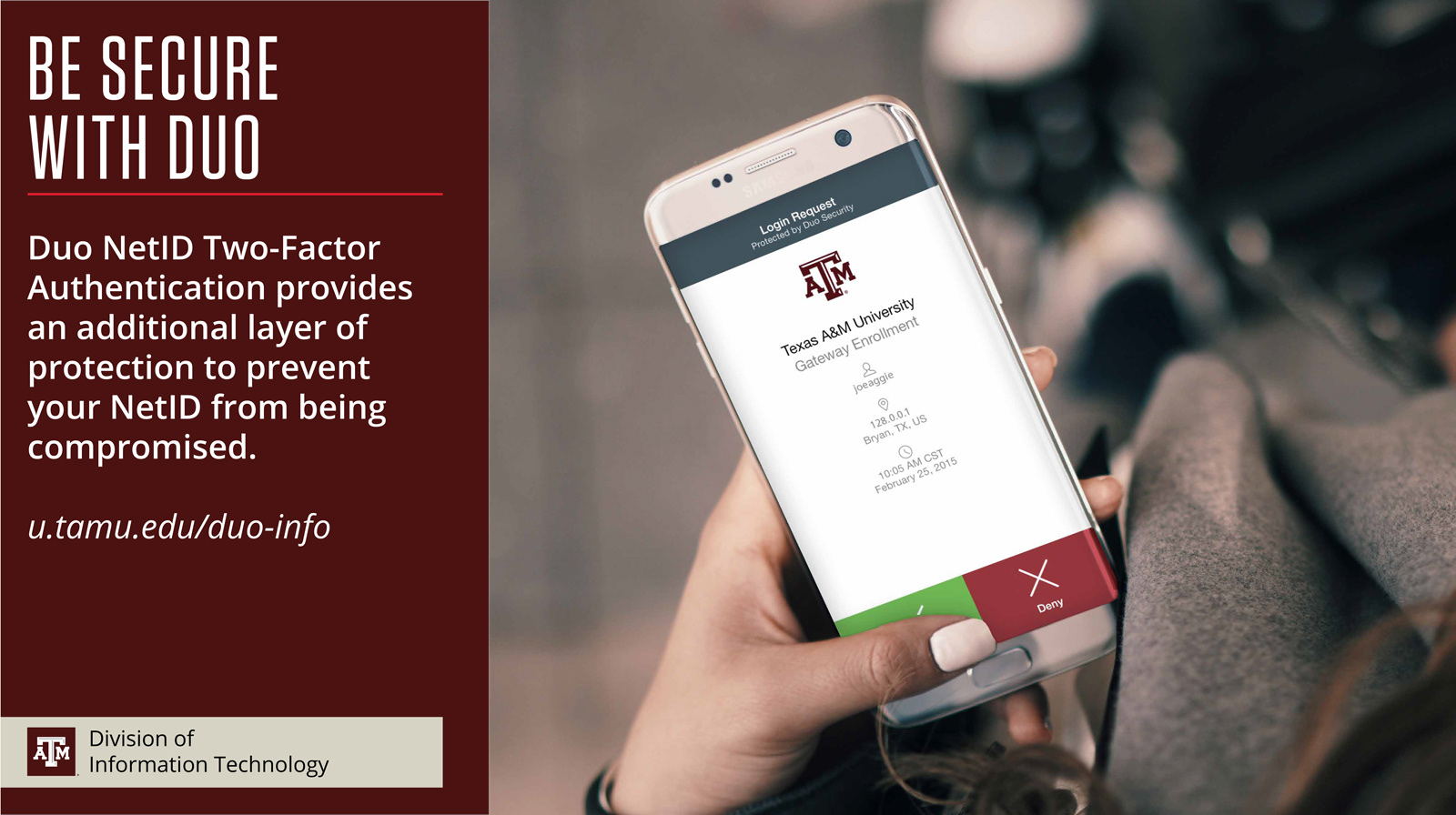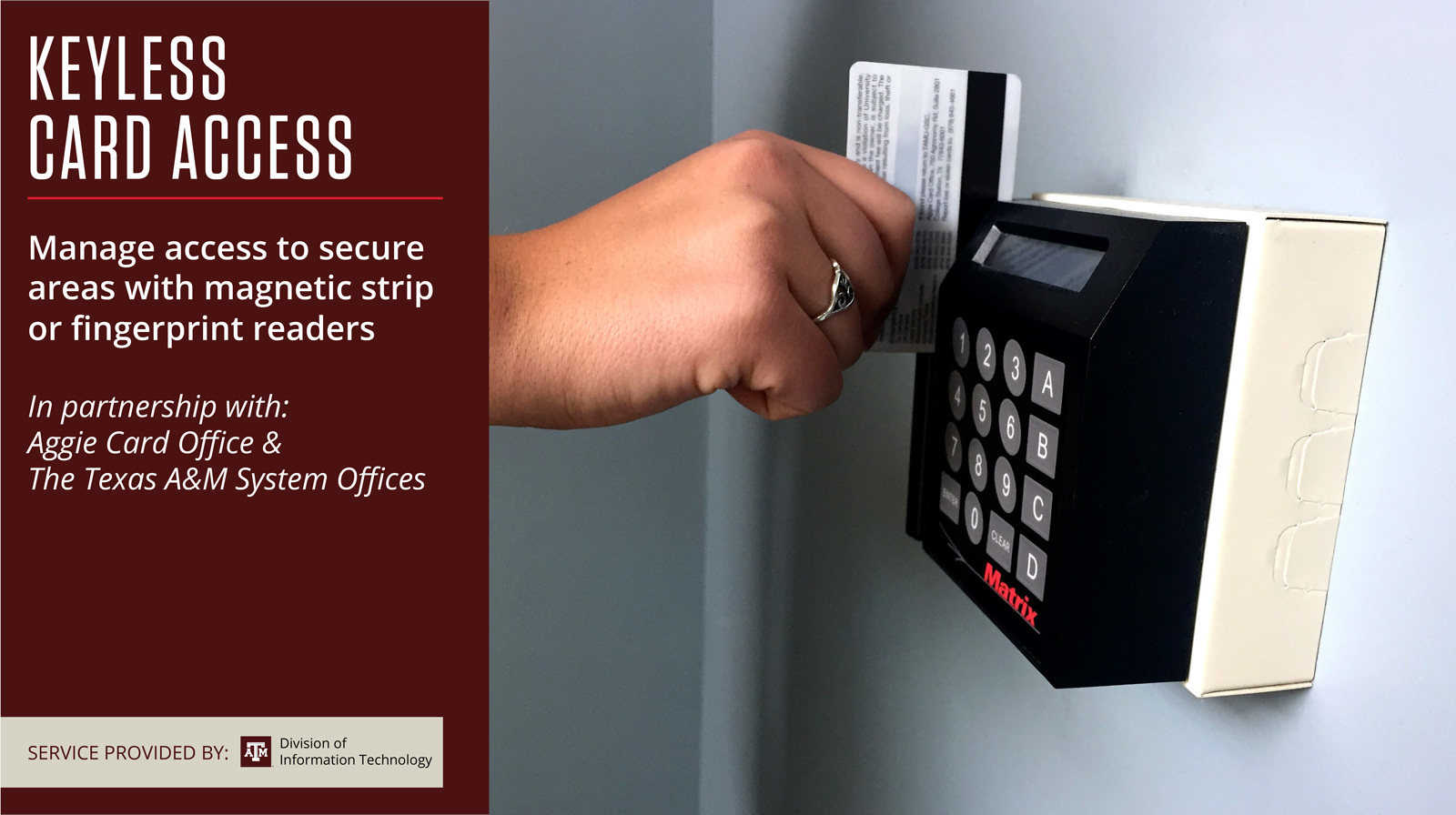 Selection of videos created for IT's
Technology Summit
conference and Help Desk Central. 
Tech Summit video clips & photography was captured by Xavier Porter, and edited by me. The Help Desk Central video was shot & edited myself, and was intended to be a spoof of "The Office" intro to showcase the remodeling of Help Desk Central on social media.