Being a mobile business, the vehicle is essential to T&T. The design uses bold color blocks and a fun pattern to call attention to passing pedestrians. The logo has also been deconstructed around the truck, showing the important use of versatility to the brand.
T&T is a very personable and approachable business. This was kept in mind when designing the stationery that will be used during communication. Color blocks were used to break the traditional stationery look, and make the communication very casual.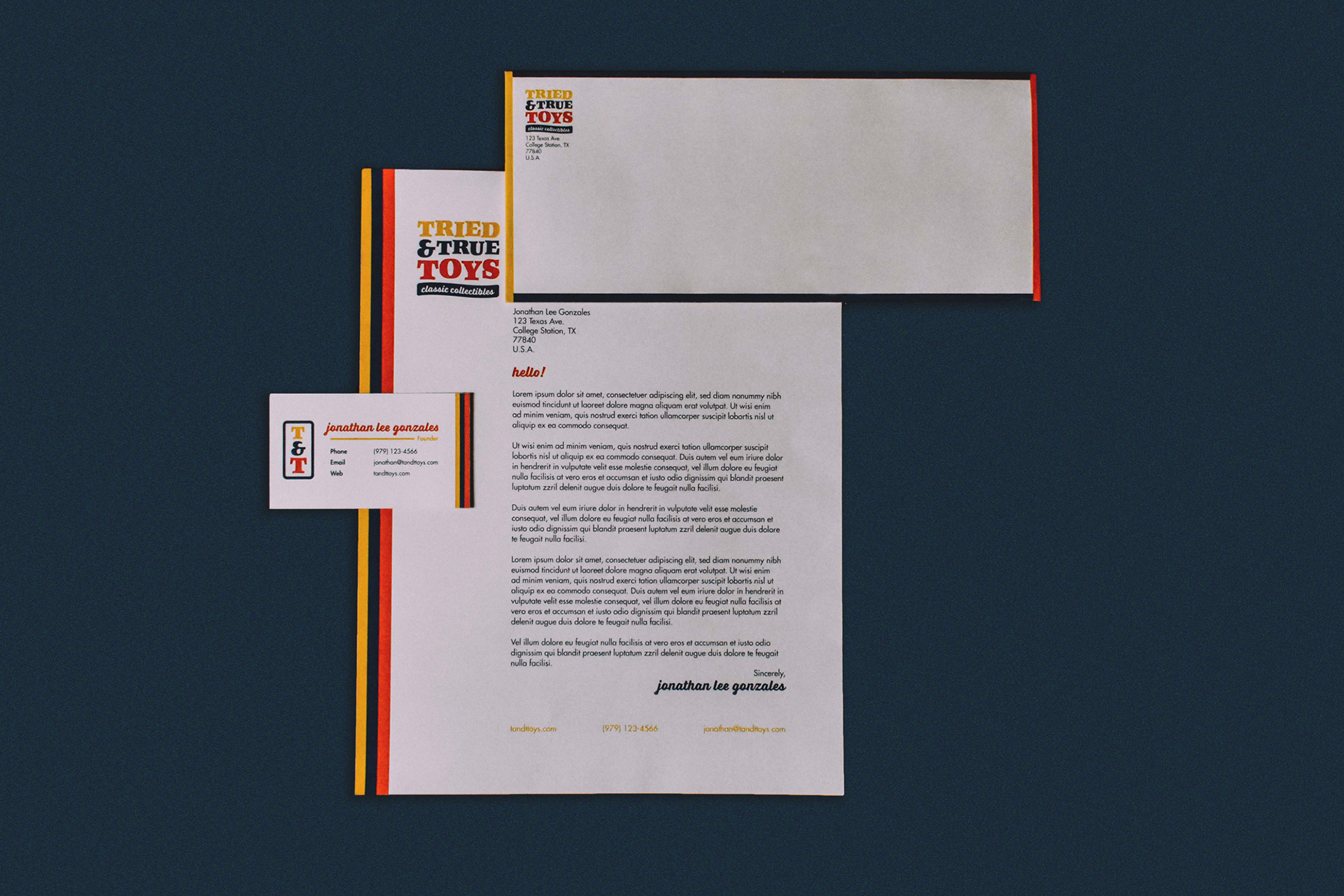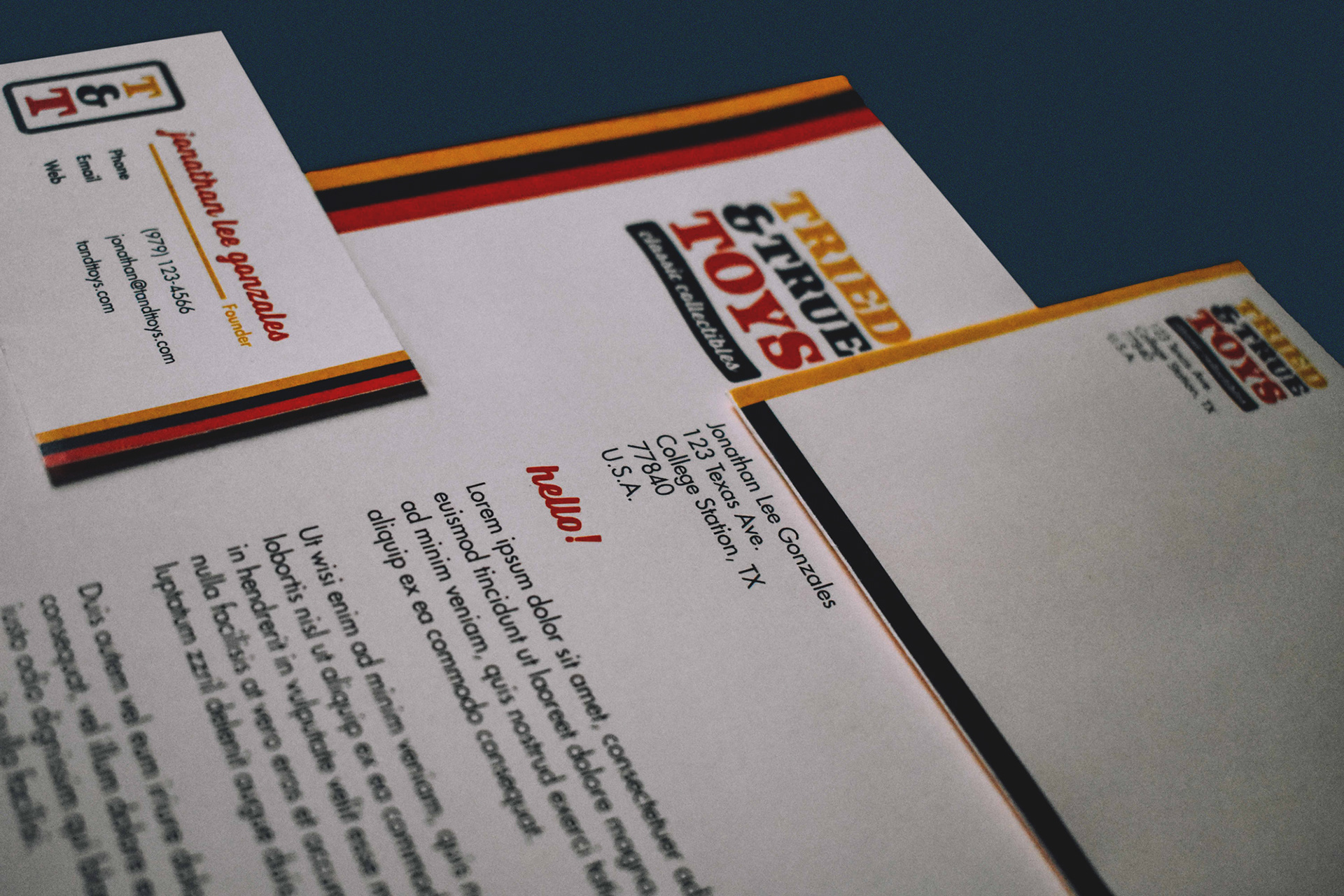 A simple one-page site was built for viewers to track and request the Tried & True truck to their location. Viewers can also purchase web exclusive items on the site, on the 'Shop' page.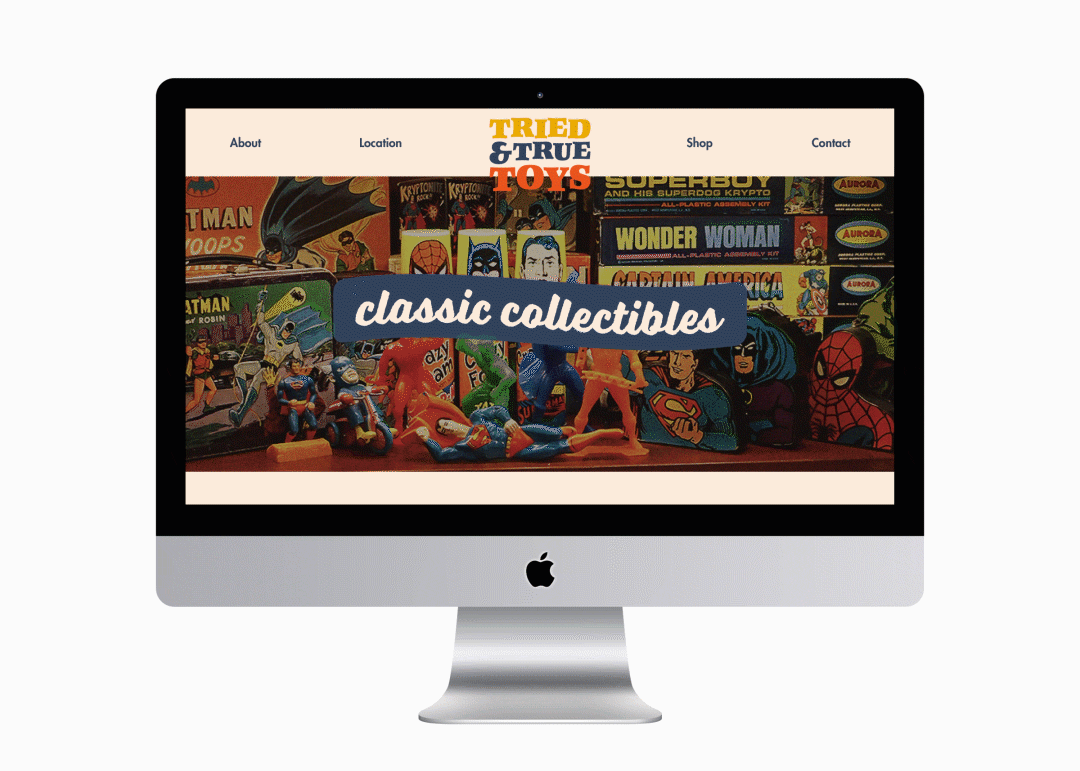 When a visitor leaves the Tried & True truck, they'll want to keep their vintage toy in great condition. A toy box was created for this purpose, and features custom wrapping paper and inside pattern utilizing the brand's iconography.